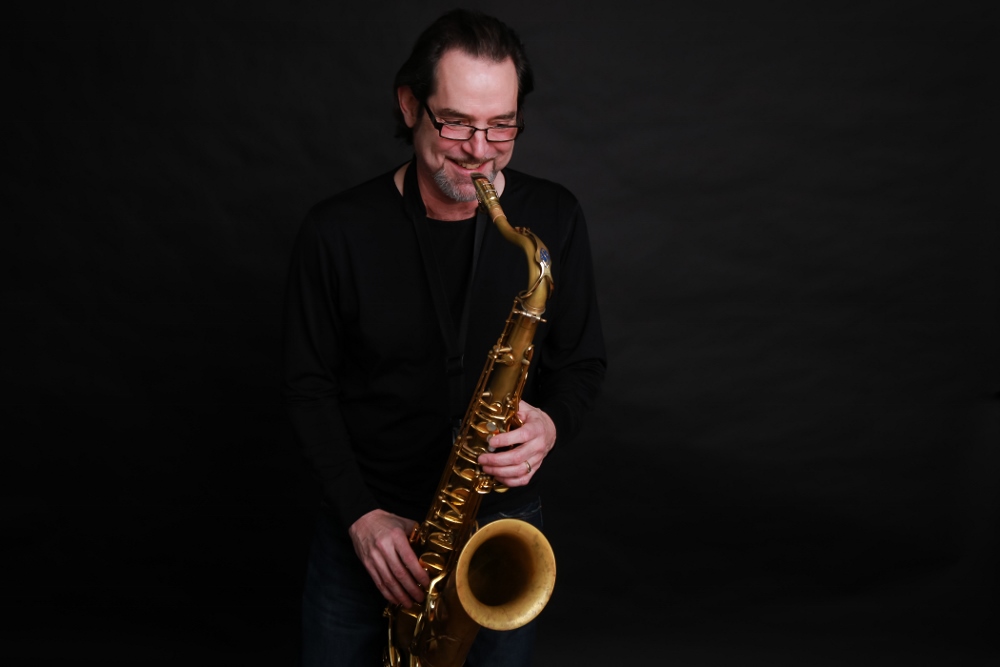 Tom is a multitalented instrumentalist/composer who has appeared in a variety of musical forums.
Some of his recording/performing experiences include working with John Harmon in a group called "Fire and Ice". Formed in 1980, the group released its first album in 1983. Tom provided the title cut for the popular album; "Island Dancer". In 1992 he joined Madison WI based latin-jazz group, Madisalsa, and performed with the critically-acclaimed band for 11 years.
In 1985 Fire and Ice teamed up with Grammy nominee, Chris Swansen, added a vocalist, Janet Planet, and guitarist Tom Theabo, and recorded the highly acclaimed album "Sweet Thunder in 1985. Since then, Tom has continued to write and record albums for his own record label "Stellar Records". His cd "Easy To Love", released in 1999, has gained rave reviews abroad.
"Washatka plays with the enthusiasm of the hard bop masters, his solo explorations are full of new ideas and he is a quality writer who's compositions have a lot of meat on their bones." Cadence Magazine

In the year 2000 Tom traveled to Japan to be part of the formation of the first Fraternity of Jazz Musicians between Nagasaki and the Fox Cities.

Tom's performance experience ranges from Symphony Orchestras to opening for Super Sax, Weather Report, Freddie Hubbard and Tito Puente. As well as touring with his own quartet.

Tom is co-owner and composer for one of the most popular music libraries "Narrator Tracks Music". His award winning music has been featured in movies as far away as Australia and P.B.S. specials across the U.S. In addition to writing he is an engineer and producer for Stellar Records/Steel Moon recording studio. In 2007 Stellar Records recording artist/vocalist, Nancy King, was nominated for a Grammy.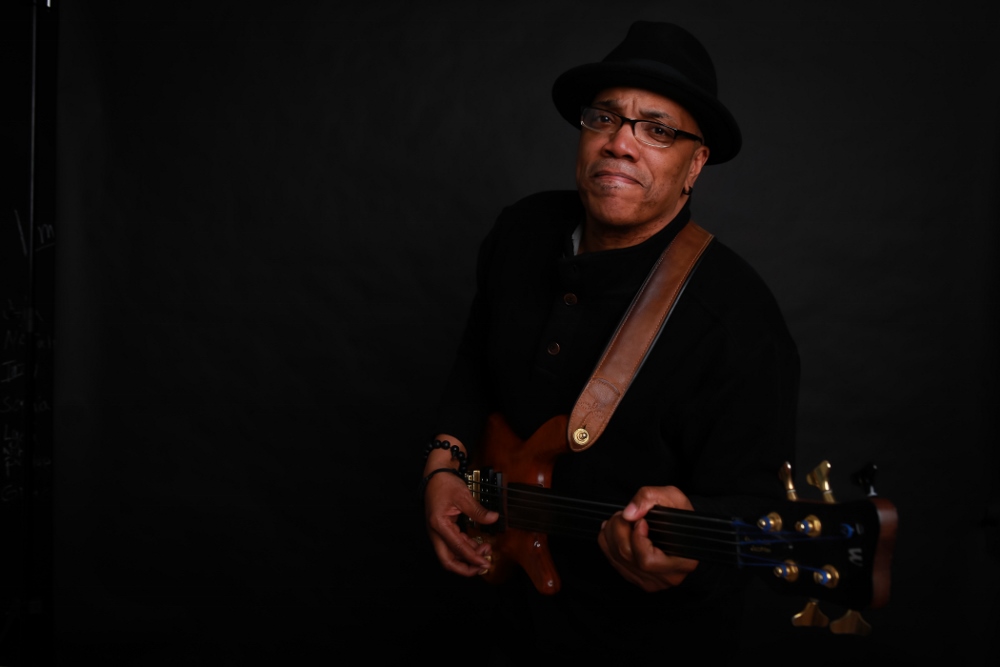 KEVIN WELLS - BASS
Kevin first performed professionally in his home town of Chicago. Playing Blues and R&B in smoky south side blues clubs as a high school student, before attending the University of Wisconsin Oshkosh. While in college, he met drummer Tony Taylor, and began playing in college talent shows and jam sessions. In 1980, together with Tom Theabo, Janet Planet and Dave Janke formed the R&B band, Body Talk. Afterwards, he performed with the progressive rock band Maxgain.
And then, as a founding member of the seven piece smooth jazz group Playtime. Most recently, he spent years as a member of the Brenda Theabo Quartet, and then, as leader of The Kevin Wells Project, which reunited the members of KWT. And as a sideman Kevin has performed with many jazz greats, including Tom Theabo, Janet Planet, John Harmon, Robin Pluer, Tom Washaka, and many others.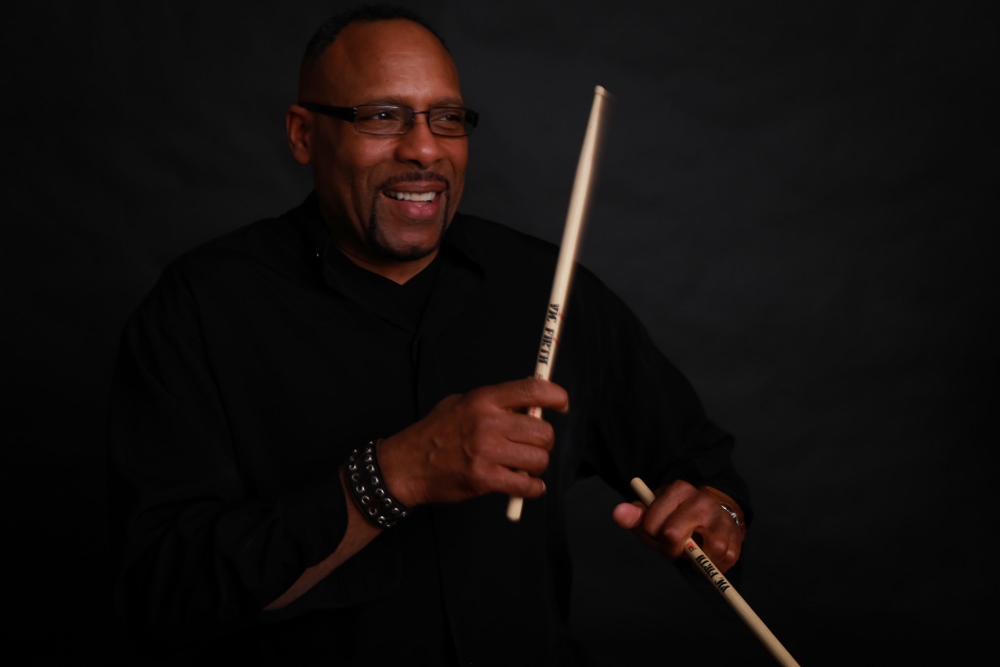 UMS TONY TAYLOR
Tony has perform with Chris Swanson and John Harmon on the 1985 release of "Sweet Thunder" . He developed his amazing talents as a drummer, as a member of the ground breaking Jazz fusion group "Fire and Ice" with John Harmon, saxophonist Tom Washaka, and bassist John Gibson. Afterwards, he ran a successful recording studio, before returning to performing as a member of the Brenda Theabo Quartet, and KWT4. And now as the rhythmic backbone of KWT.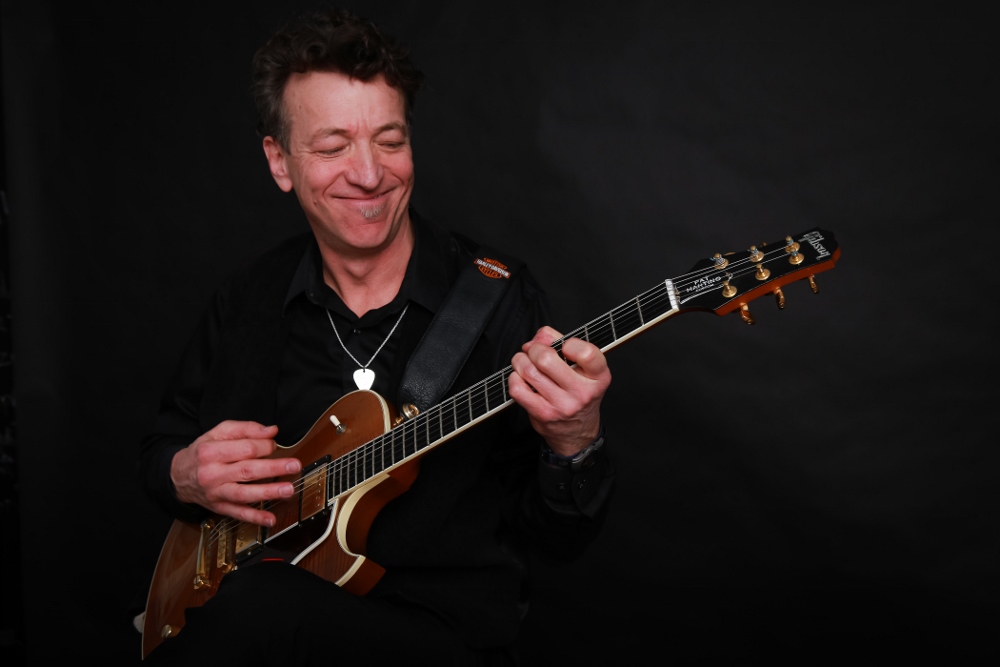 Scott's a consummate professional with years of experience and a good heart.
Born and raised in Appleton, WI, Scott began playing seriously at the age of 13 and started his professional career at 14, in 1972, playing for various Democratic Party functions in the '72 elections. (His mother was a national delegate for George McGovern)
In the 40+ years that followed, averaging 180+ dates a year, he has performed in every conceivable venue, from tiny clubs to huge festivals. Scott has appeared on the radio and television, both in taped and live broadcasts, and has done dozens of record dates. His playing and composing is featured on CDs, jingles and films. He has written and/or performed jingles for such companies as Disney, Ford Motors, Sony, Kimberly Clark, AAL (Thrivent), Ameritech, Cenex, The Green Bay Packers, Treasure Island Casino and many more. He has also helped teach clinics with such notables as Tommy Tedesco and Gene Bertoncini, as well as on his own at the grade school, high school and college levels. As a sound engineer he has worked with Dizzy Gillespie, Dave Brubeck, Clark Terry, Bobby McFerrin, Dianne Reeves, Gerry Mulligan, The Hi-Los, and numerous others. Thanks to his knowledge of music, he is a published concert/CD reviewer and interviewer, covering shows by many of today's greatest musicians, and meeting and interviewing some of the best guitarists that have ever lived.
Scott has performed throughout the US and Mexico, and hopes to tour Europe and South America in the not too distant future. He has performed for Mayors,Governors, Congressmen, Senators and even the President.
Testing new waters, Scott entered "The Best Guitarist In The Twin Cities" Contest (sponsored by Guitar Center) and was a finalist in the competition (while still living in Appleton). Since moving to the Minneapolis/St Paul area in the mid 90's, Scott has worked with many of the area's finest musicians, as well as many great players who have passed through.